GovInsider heads to Malaysia!
On 21st February 2023, GovInsider will hold its inaugural flagship event in Kuala Lumpur, Malaysia: GI Live Malaysia, covering critical topics such as smart cities, digitally enabled government, and citizen services. Minister for Communications and Digital Fahmi Fadzil will be delivering the opening keynote address.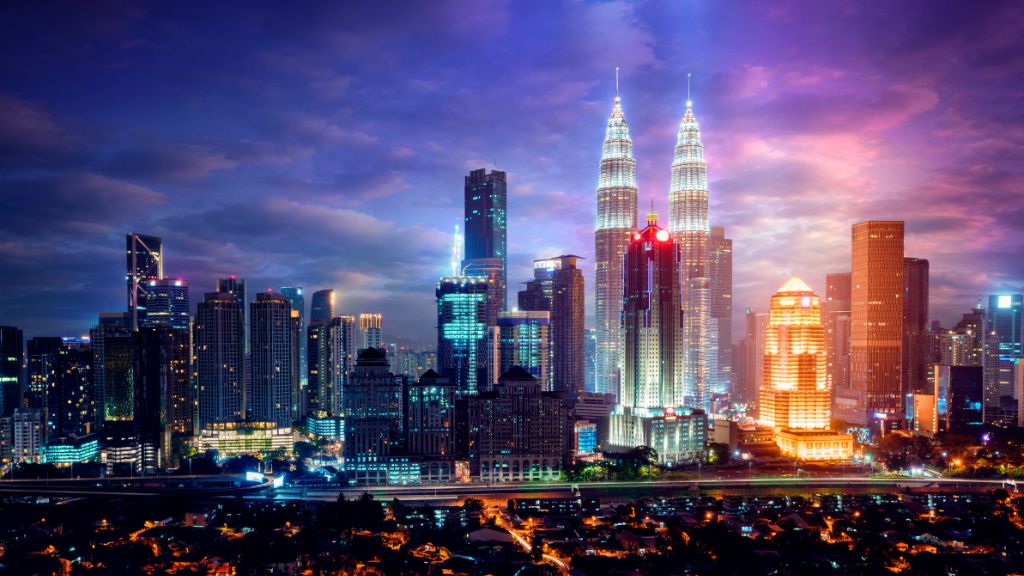 GovInsider Live – Malaysia will be held at Le Meridian Hotel, Putrajaya, Malaysia. Image: Canva
For over seven years, GovInsider has been driven by one belief: that public officials can solve the big problems of the next decade.
We have published learnings by ministers, directors, industry leaders, tech chiefs, and more. We've brought government innovators together to solve problems, share their stories, and build the best for citizens through a series of flagship events: GovInsider Live (previously known as the Festival of Innovation).
This time, GovInsider will be hosting its first-ever flagship event in Kuala Lumpur, Malaysia. From sustainable smart cities, digitally-enabled government, to citizen services and public safety, GovInsider Live – Malaysia will gather over 200 public sector decision makers and technologists from over 20 Malaysian government agencies to discuss the innovations shaping the government from within and without.
Malaysia Minister for Communications and Digital, YHB Fahmi Fadzil, will be the Guest-of-Honour at Le Meridian Hotel, Putrajaya. As part of his opening keynote address, YHB Fahmi will speak on the role of digital transformation in creating a smart, more inclusive and sustainable Malaysia, the Ministry's vision for digital transformation, and the key priorities of the Ministry moving into 2023 and beyond.

At the plenary panel, "How the public sector can inspire innovation", held in conjunction with tech solutions provider VMware, five speakers will explore how to identify and address the roadblocks that make innovation difficult, discuss how to encourage unconventional problem solving in government, and develop catalysts for public sector innovation.

They are:
Nor Haily Maizura Hussein
Senior Director, Strategic Change Management Office (MyDIGITAL), Economic Planning Unit (EPU), Prime Minister's Department
With over 20 years of experience in the Telecommunication and ICT industry, Haily is responsible for the strategic projects, public-private partnerships development and programme management for MyDIGITAL, to ensure the successful delivery of the Malaysia Digital Economy Blueprint and the National 4IR Policy that symbolises the Government's aspiration to transform Malaysia into a digitally enabled and technology-driven high income nation.
Mohd Safuan Mohd Zairi
Chief Ecosystem Development Officer, Malaysian Research Accelerator for Technology and Innovation (MRANTI)
Drone evangelist at heart, Safuan has helped elevate Malaysia's Drone Tech industry and furthered the country's Drone Technology Action plan. He also advocates for Malaysia's tech startup community via MOSTI's National Technology and Innovation programme, and MaGIC's Global Accelerator Programme. As MRANTI's Chief Ecosystem Development Officer, Safuan leads the fast-tracking of the commercialisation of innovative technologies through strategic partnerships with the public and private sectors.
Raymond Siva
Senior Vice President, Digital Investment, Malaysia Digital Economy Corporation (MDEC)
Recognised as one of the few Malaysians with deep knowledge of the government and international affairs, Ray was appointed as the Chief Marketing Officer of MDEC in October 2019. He assumed the Digital Investment portfolio as the Senior Vice President Digital Investment in December 2020. He has led Investor Promotion engagements for the private and public sectors at the World Economic Forum at Davos for 5 years, and led various IPOs in Malaysia and Indonesia.
Encik Shamsul Izhan Abdul Majid
Chief Technology & Innovation Officer, Malaysian Communication and Multimedia Commissions (MCMC)
Recognised for his track record in digital transformation, Sam is responsible for MCMC's technology and innovation vision, as well as strategy execution for growth. In his time as Chief Technology & Innovation Officer, he has bootstrapped start-ups, driven corporate innovation, and garnered multiple innovation awards.
Allen Chin
Director, Solutions Engineering, VMware Malaysia
Allen Chin is currently the Director of Solutions Engineering in VMware Malaysia. He leads a team of Solution Engineers specialising in driving IT outcomes and accelerating customers' in achieving their business transformation objectives through technologies surrounding multi-cloud, modern apps, digital workspace, virtual cloud network and intrinsic security solutions. With more than 20 years of experience in the IT industry, he brings a wealth of experience where he was instrumental in driving customer journeys and success in strategic technology adoptions.
GovInsider event are free for all government officials. Register here while seats are still available!