Enabling flawless and secure end-to-end digital services
As government agencies seek to digitise their services and better engage with their citizens, an integrated data platform would help optimise user experiences, says Si Hao Tan, Senior Solutions Engineer at Dynatrace.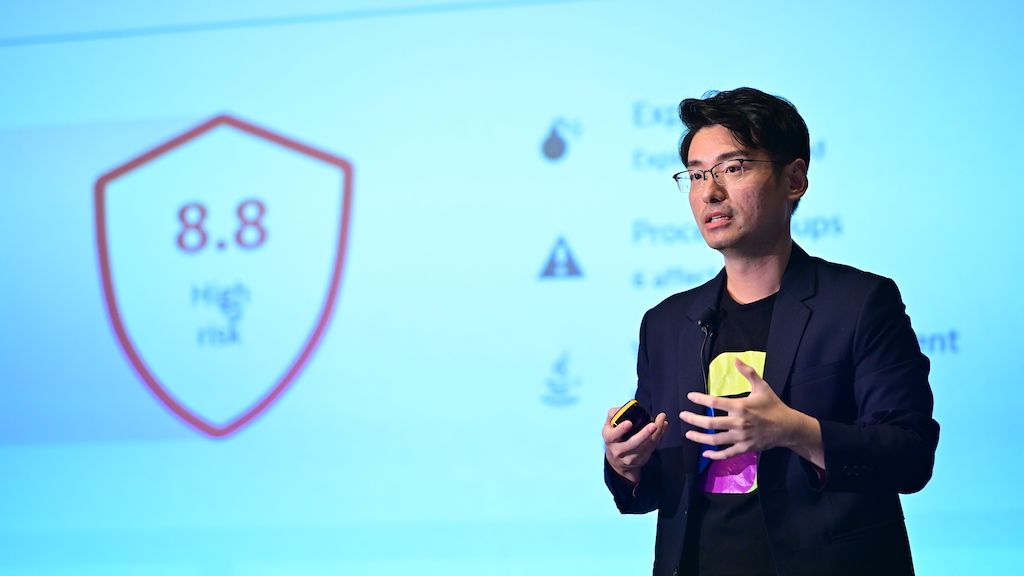 Si Hao Tan, a Senior Solutions Engineer with Dynatrace, spoke about the dilemma organisations face in deriving actionable data insights and creating efficient workflows, to deliver flawless and secure digital services. Image: Public Sector Day
When organisations use tools to monitor user satisfaction with their digital services, dashboards and analytics may prove somewhat misleading.
For instance, whether it's metrics that measure the front end, the logic, the log-in status, as well as third-party metrics, each of the various teams may see their portion of the system working fine. Despite this, pain points remain and users still flag complaints.
"That is typically what we see in our customer environments," said Si Hao Tan, a Senior Solutions Engineer with Dynatrace, who was speaking at session on "Enabling flawless and secure citizen experiences powered by data" at Public Sector Day Singapore, co-hosted by Amazon Web Services and GovInsider.
One of the reasons for these seeming contradictions could be that various teams take data into their own silos and use their own platforms to produce such dashboards and analytics.
To prevent critical insights from falling through the cracks, as it were, Tan recommends teams behind such digital services to funnel all the data from their systems into a single unified platform. This, he said, creates observability and intelligent automation.
"What it means is that we want to take in as much data as possible, and this data has to be in context," he said, adding that data points can be triggered by and attributable to users' interactions with the digital service applications, by the click of a button.
Deriving data insights that matter
Even a simple application can create overwhelming volumes of data. However, it can be possible to observe and harness this data into actionable insights.
"You want to leverage on this data, because it can actually tell you whether you've met your key performance indicators and whether your investment has been worthwhile," he said. "You also want to use the data to improve your digital service."
Citing research that surveyed chief information officers, Tan highlighted that individuals and organisations want to be able to interact with government services through seamless, secure and consistent experiences.
But the average number of monitoring tools that government and public-sector organisations use across their technology stacks? Nine.
This number, in Tan's opinion, will only grow as more organisations move to the cloud, as they use automation tools such as Kubernetes, and as they accumulate exponentially more data, which tends to arrive in different ways and formats.
"And when data is being created, another challenge is storing and extracting data. This is the main challenge if you're not able to store data or utilise it properly to optimise. This is what most of our customers face," he said.
A unified platform is key to user experience
Using an integration platform to help consolidate data in the face of growing complexity would be an important step towards delivering exceptional user experiences.
To this end, the platform should be able to unify monitoring and help optimise at scale, align teams, collapse data and tool silos, eliminate frequent and sophisticated cyber threats, automate manual, error-prone and time-consuming processes, and consolidate disparate log and data tool sets.
"When all this is in place, it's easier for AI to come in, because the data set is already available, and do a lot of automation for you," said Tan, who added that AI can also help to diagnose and root out the causes for issues within the system.
Another concern arising out of complex data landscapes is in ensuring system security.
According to the Dynatrace 2023 Global CISO Report, increased complexity has made cloud environments more difficult to secure. Seventy-six per cent of CISOs say the time it takes between the discovery of zero-day attacks and their ability to patch every instance is a significant challenge to minimising risk.
In the same report, 61 per cent of CISOs say it's impossible to respond to zero-day vulnerabilities quickly enough to eliminate risk entirely.
However, a platform such as Dynatrace enables the detection, prioritisation and protection against application vulnerabilities, such as zero-day vulnerabilities.

It is able to offer vulnerability detection and security protection leveraging on the same data that is already being collected for observability. Altogether, this reduces the risk of a negative user experience.
Reducing vulnerability risk remediation time
Sharing the use case of a federal agency, Tan highlighted the type of efficiency and security that the platform can provide.
Prior to adopting the Dynatrace platform, the agency needed an average of 96 hours to address zero-day vulnerabilities, from the time they received alerts, to mobilising various teams to assess and prioritise which ones to fix first, before validating if the fixes have been applied.
After adopting the platform, which utilises AI to detect vulnerabilities within the environment at runtime and prioritises threats according to access to the public or databases, the agency went on to fix and verify the vulnerability fixes, all in just four hours – a time reduction of 95 per cent.
"So, this is [one way] we [can] change and improve user experiences. The moment that end users know that there's a vulnerability, they can be assured that it would be solved as quickly as possible, and fast enough to build that confidence," said Tan.
"This is what citizens want."