Exclusive: The future of Thailand's digital services
The country's digital government chief, Dr Sak Segkhoonthod, on his priorities.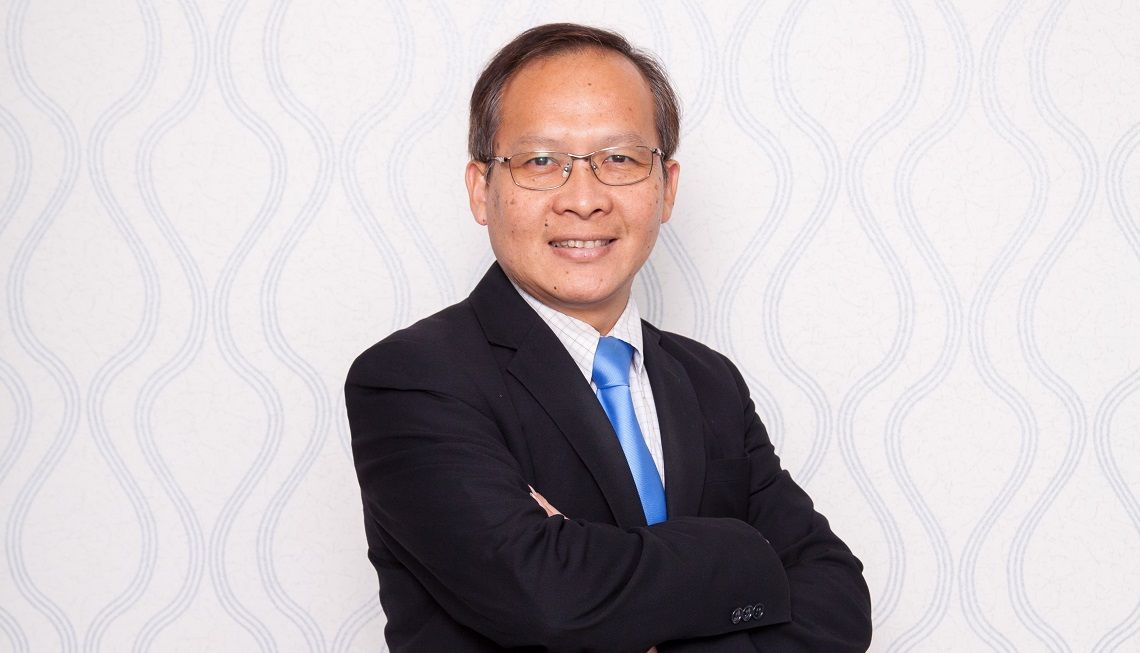 "When you want to start a business in Thailand, there will be no need to bring any documents," says Dr Sak Segkhoonthod, Chief Executive of E-Government Agency, Thailand. Citizens will also have a single card to transact across agencies, and they will automatically be told the taxes they owe without having to provide information to the government. Thailand launched a new digital plan this month. It will be officially endorsed by the Cabinet next week, and Dr Segkhoonthod is leading its implementation. He wants services to become simpler and faster for citizens over the next three years, and has already launched a single portal to bring together some of its services. Dr Segkhoonthod spoke with GovInsider about his three key priorities this year: making it easier to do business, sharing data across agencies and launching a big data project. 1. Attracting businesses The government wants starting and running of businesses to be much easier. Whether it's launching a startup or getting electricity for a factory, citizens will have to go to a single website rather than fill out reams of papers - as they currently have to. "Starting from registering a business, getting the tax number and employing labour - all of these services will be consolidated into one website," he says. The government is concerned about Thailand's slip in the global Ease of Doing Business rankings, which means that it could lose valuable investments. It has moved from 46th in 2015 to 49th in the world this year. "The Prime Minister is very worried about it," Segkhoonthod says. 2. Sharing data across agencies A second priority is getting agencies to share data with each other. The government will introduce a new act to legislate that agencies must share their data. Agencies currently have their own laws on sharing information, some from 100 years ago. "Those laws make data sharing impossible, so you have to get rid of the old laws by coming up with a master law," he says. Starting from this year, citizens will be able to use a smart card for transactions at 300,000 service points. This sort of an integrated service requires agencies to have agreements and standards on sharing data, he adds. 3. Big Data pilots His third priority is to launch an analytics project this year for agencies to use data in their decisions. The first pilots for the "Big Data as a Service" initiative will be in agriculture and transport. The Ministry of Agriculture wants to use data to help farmers decide what kinds of crops they should grow. The Department of Highway will use sensors across the country to predict traffic during holiday seasons. The Digital Government Plan is a broad undertaking, covering 18 areas of service delivery. The government is starting off with businesses, but it will later expand to public safety, disaster management, tourism, tax, labour, social services and border management. From paper to portal The biggest challenge in implementing this plan is to make sure that all of these pieces come together. "We don't plan to do something that is good on paper, but doesn't happen in reality," Segkhoonthod says. His agency is evaluating the capabilities of other agencies and staggering projects based on this. Prime Minister Prayut Chan-o-cha is chairing a data committee to get agencies to come on board with the plan."The E-Government Agency is working with agencies in this committee to make sure we push the projects according to the plan," Segkhoonthod says. Thailand's Government is keen to make it easier for businesses to succeed. Doing so means that they first have to change the business of government.