How this bank uses data and psychology to fight scams
Richard Soh, Senior Vice President and Head Investigation of Integrated Fraud Management at United Overseas Bank, discusses.
A record SGD $6.6 million (USD $4.98 million) was recovered by the Singapore police's Anti-Scam Center from an email scam in October - the largest sum since the Center's founding last June.

Richard Soh, Senior Vice President and Head Investigation of Integrated Fraud Management at United Overseas Bank (UOB), was leading the effort to halt the transfer. "I received a call on a Saturday morning", he recalls, and "quickly logged into our system and asked my colleague to monitor it," he says.

UOB managed to stop the illegal transaction within minutes of the alert, The Straits Times reported. GovInsider spoke to Soh to find out how his team is using data and psychology to crack down on scams.

Rapidly surface suspicious activity

Soh's team mainly comprises former police officers that have "a lot of experience in fighting financial crime", he says. Technology gives the team an advantage to "better investigate financial crime and prevent potential fraud."

A real-time fraud detection system helps to detect and alert Soh's team to signs of suspicious activity, he says. It surfaces such signs based on an "extensive set of security and fraud risk indicators" that are regularly reviewed and enhanced, he adds.

For example, the system will instantly flag cases when an account is accessed from an unfamiliar IP address, Soh says. Data analytics also helps to analyse the transaction patterns of a customer and flag unusual purchases that may be signs of a potential scam.

The transaction is quickly halted, and UOB contacts the customer to ask if the transaction was authorised by them. If the customer cannot be reached, Soh's team has to make a decision to quickly disable their personal internet banking and block their cards from any unauthorised withdrawal, he says.

Speed is of the essence in this line of work, he adds. Scammers "will not take their time", "so it's very crucial that this system gives us a heads up that something's happening, real-time."

Soh is keen to explore how AI can be used to better detect fraud, he shares. His team won UOB's recent regional AI-deathon with a solution that uses AI to identify potential scam victims and money mules, and are currently working to develop their prototype fully.

Understand the psyche of victims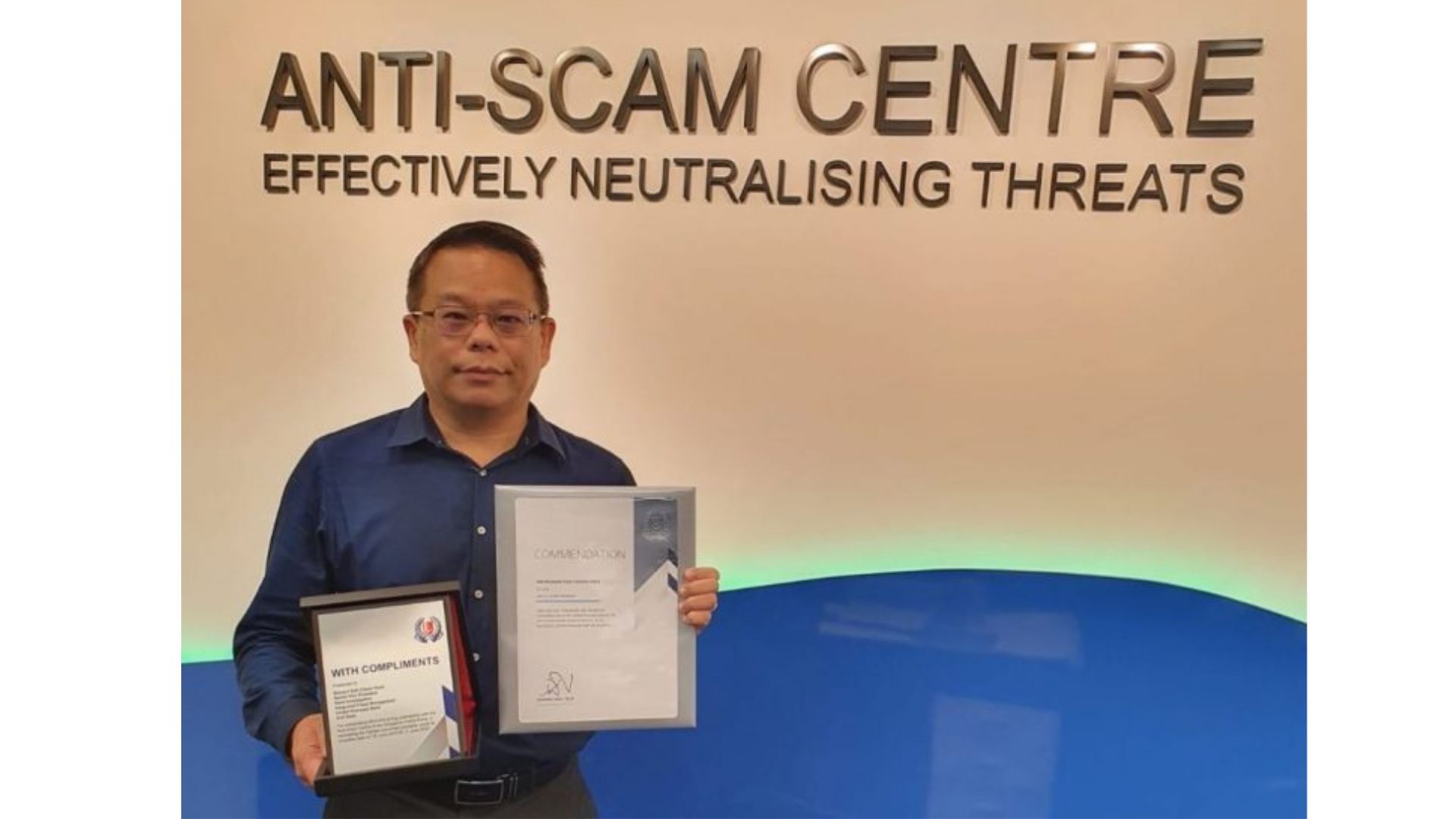 Scammers constantly develop sophisticated social engineering techniques, and UOB's customers, especially seniors, are a target, Soh says.

UOB has been working with the Home Team Behavioural Sciences Centre in the Ministry of Home Affairs to understand the evolving behaviour of scammers, Soh says. They are also working to understand the psyche of victims - "we ask ourselves why do victims easily fall prey to scammers?" he adds.

In Soh's previous role in the Central Narcotics Bureau, his team worked with the Centre to understand why people would carry drugs for traffickers. The "sweet talk" and other techniques used by traffickers are particularly convincing, and the same goes for scammers.

Scammers can pose as government officials and trick victims into thinking they're involved in an investigation, Soh says. "Understanding the psyche of the scammers and the victims" helps UOB design more impactful education materials for their customers.

These materials include information on the latest scams and cybersafety tips on their website and Facebook, he says. Reminders are also available on UOB ATMs to remind customers to be wary of scams.

Working with the police

UOB has been working closely with the Anti-Scam Center to apprehend criminals, Soh says. Both parties collaborate to identify money mules - UOB customers that willingly or unwillingly allow criminals to use their accounts for illegitimate reasons, he adds.

Soh's team also works with other banks and e-commerce companies - a "very important" collaboration, as it allows them to quickly stop scammers and recover customers' funds, he says. "It's a community effort for us to combat scams actively."

The number of scams are set to increase as people transition into an increasingly digitalised way of life. Using data and studying the psyche of scammers will be crucial in mitigating such crimes.

Image of Richard by UOB