Inside Amsterdam's zero waste vision
The city wants to achieve a fully circular economy by 2050.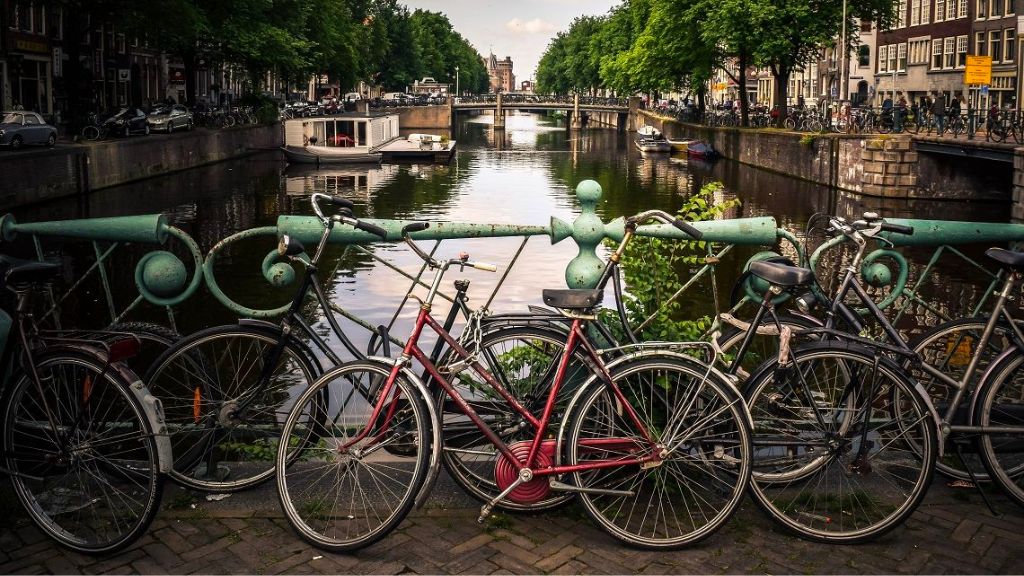 Amsterdam is bursting at its dam. It receives more than 20 million visitors a year - 20 times the population of the city.

With more people comes more waste, and the city wants to cut this out. "Waste is a human invention. We need data and we need new solutions to solve the problem," says Stientje van Veldhoven, the Netherlands' State Secretary for Infrastructure and Water Management.

GovInsider interviewed key officials in the city to understand how they plan to eliminate waste with better procurement, new pilot projects, and plenty of innovation.

Piloting zero-waste districts

The city is piloting zero-waste districts, where everything is re-used. Take Buiksloterham, a neighbourhood in the north of Amsterdam. It was once the site of one of the most polluting industries, and is now one of the city's 'living labs'.

The district includes a biorefinery project, which aims to harvest nutrients and energy from wastewater from households. New buildings are designed for near 100 percent material recovery. And Smart grids are also being tested out for more efficient use of energy in households.

It is an example of "doing by learning," according to Esther Agricola, Director of the Department for Urban Planning and Sustainability in the city of Amsterdam. With these projects, the private sector is encouraged to test out solutions in an urban setting.

"There are many, many failures, but that's not a problem," she says. The important thing is to start because there is not much time left, she adds. Amsterdam is coming up with new solutions by conducting multiple projects, failing fast, and then finding out what works best.

'Material passport' to tap unused resources

Amsterdam also wants to create a waste-free building culture. It is trialling a "material passport", says Agricola, so that builders can see if they are reusing material. It will contain information about the quality and origins of materials.

It is "like giving an identity" to every brick, says Eveline Jonkhoff, Strategic advisor on the circular economy. It tells builders where materials have been, and if they can be used again.

"The moment you know the amount and quality of all kinds of materials in the built environment, we can better link supply and demand," says Jonkhoff. It could also lead to a more standardised way of designing public spaces, she adds, because there is a clear record of what is needed and what is available.

Green procurement for public works

Amsterdam is also using procurement to make sure new buildings meet tough environmental criteria. It has come up with a set of criteria for public tenders, including energy-neutral development, the use of recycled materials, and modular development.

It has ambitious goals to cut emission levels by more than half in 2030 from 1990, and wants to be 95 percent emission-free by 2050. It also announced earlier this year that every new building must be carbon-neutral, or carbon negative. "Since we want to build almost 8,000 houses a year, we think we can make a difference in building these houses," says Agricola.

Besides calculating carbon emissions, the tendering process takes into account the entire lifecycle of the project from building to demolishment. The city wants to make sure buildings are "and adaptable to new functions, and also modular so that you can reuse the different elements of a building again," Jonkhoff explains.

Construction is responsible for 11 percent of global carbon emissions, according to a report from C40, and the bulk of it comes from the materials itself. Amsterdam wants construction works to take this into consideration so that "the monitoring doesn't stop at the city border," and the whole value chain is accounted for, says Jonkhoff.

Humans are inherently wasteful, and 20 million visitors are a headache for anywhere on earth. But Amsterdam plans to keep welcoming them, and reusing everything that they leave behind.