Open hybrid cloud – the secret to data resilience on a 'rainy day'
As the cloud becomes a fact of life for governments, so too will the spectre of cloud outages. Prem Pavan, Vice President for Southeast Asia and Korea of Red Hat, shares how the open hybrid cloud can help mitigate such disruptions and help agencies achieve data resilience.
Stormy clouds could put government services hosted on the cloud at risk. Image: Canva
It never rains but it pours, learnt users of Google Cloud services in April. A water leak in a data centre hosted in Paris led to a fire, which in turn led to a fire department dousing the facility with water – causing the shutdown of over 90 Google Cloud services, from storage to artificial intelligence platforms, reported The New Stack.
This was not the first cloud outage this year: in January, a Microsoft outage led Microsoft Teams and Outlook to be inaccessible in many parts of the world. Realistically, it will not be the last either. Though we might think of the cloud as resilient, secure, and robust, organisations still need to plan for the very real – if rare – possibility of cloud outages.
Yet, it is a reality that many mission critical workloads for governments are now hosted on the cloud. How can governments ensure that their systems and applications remain resilient in the face of unexpected disruptions? Prem Pavan, Vice President for Southeast Asia and Korea of Red Hat, shares how the open hybrid cloud might be the secret weapon to data resilience for today's cloud-first government.
1. Plug and play with any infrastructure
First, the open hybrid cloud can support government agencies in maintaining services running on alternative environments when one cloud infrastructure is unavailable, explains Prem.
The open hybrid model refers to an open source cloud architecture that encompasses a variety of clouds, including a private cloud, multiple public clouds, and even edge computing.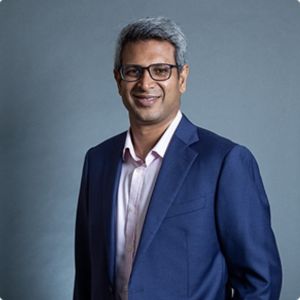 With the open hybrid cloud, agencies can build and deploy applications to run across multiple cloud environments, regardless of where the application was built originally. By building applications to be able to run in any cloud environment, agencies can hedge their risks against cloud outages, explains Pavan.
Agencies can do so using Red Hat OpenShift, a container service which developers can tap on to modernise and deploy their applications within containers that can be hosted on any cloud infrastructure.
Building applications in this way also helps agencies avoid vendor lock-in, as agencies will have the flexibility to move across environments if necessary, he says. Reducing dependence on any one cloud provider is also a key aspect to achieving digital sovereignty, shared Vincent Caldeira, Chief Technology Officer, APAC to GovInsider previously.
Part and parcel of keeping these applications resilient is ensuring that they are robust and secure right from the development stage. This is why Red Hat has recently introduced the Red Hat Trusted Software Supply Chain, which can help agencies embed security into the software development process through real time security scanning and remediation, says Pavan.
2. Bird's-eye view across environments

Next, the open hybrid cloud will be critical in helping agencies maintain a bird's-eye view across environments, shares Pavan. The open hybrid cloud approach can enable governments to implement a single layer through which they can build and consolidate applications that can be deployed across multiple environments.
Pavan explains that as governments embark on rapid digitalisation initiatives to provide better government services, this will necessarily lead to more data in circulation within and across cloud environments.
This is why it's important for organisations to ensure that the foundations of their cloud architecture are secure by design, he says.
"As you look at strategies to provide data resilience for your workloads on the cloud, do not forget the legacy applications hosted in your traditional data centres. Your resilience strategy has to cut across all these different environments. Do not forget that the workloads on the cloud are likely interacting with your legacy applications," says Pavan.
Open source can be a critical tool to building an end-to-end operating system foundation that can cut across these environments, he says. For example, agencies can use Red Hat Enterprise Linux to build an underlying operating system that streamlines operations and automates processes across cloud environments.
Such a foundation is also critical to supporting agencies in moving workloads between cloud environments when necessary.
As an open source company, Red Hat also comes with a huge community of tech players that can help build data resilience across the board, he explains. This includes large cloud players such as Amazon Web Services, Microsoft Azure, Google Cloud Platform, Oracle Cloud, and IBM Cloud.
3. Automatically identify and respond to security threats
Finally, the open hybrid cloud can support agencies in automatically identifying and responding to emerging vulnerabilities, says Pavan. This is by consolidating a range of security solutions and tools within a common operating system.
"When there is a risk of some breach or disruption, the ability to quickly identify and fix the issue before something has happened is critical," Pavan explains.
Automation can play a critical role in removing a dependence on people, as disruptions can come without warning. Developers can use open source automation platforms to automate a range of security processes and vendor solutions, from Next Generation Firewalls to access management and endpoint protection systems, as highlighted in a
Red Hat blog post
.