Exclusive: How e-government is evolving in Estonia
By Yun Xuan PoonShirley Tay
H.E. Kersti Kaljulaid, President of Estonia, discusses protecting digital nomads and digital embassies.
Digital identity is so advanced in Estonia that its citizens can famously access all but three public services online; it connected national e-health records long before the pandemic came along; and it has allowed entrepreneurs from all over the world to set up businesses on its grounds since 2014.

Where will one of the world's top e-governments go next?

H.E. Kersti Kaljulaid, President of Estonia, spoke with GovInsider about the future of remote work and digital nomads; how it's preparing for the biggest cyber threat to come; and priorities for the upcoming Tallinn Digital Summit.
Protecting digital nomads

Estonia has opened its digital borders to entrepreneurs around the globe. Its e-residency programme allows citizens of other nations to set up a business without being physically present in the country and "manage it in your pocket", says Kaljulaid.

The concept of digital nomads has been around in Estonia for a while, but other countries are just beginning to realise "how many there really are" in the pandemic. She was speaking at the sidelines of the Asia Tech x Singapore festival, the region's flagship tech summit.

Kaljulaid hopes to see this trend continue. Today, 30 to 50 per cent of the jobs in a more developed economy can be done without ever visiting an office space, she shares.

For this to work, however, governments need to first think about how to design public services when some of their citizens live and work halfway around the world.

"I really don't want everybody who plugs in every morning into the Estonian ecosystem, to work in an Estonian company, have to go without social security in their own country because they do not have a working status," Kaljulaid says.

Global agreements will help, she notes. Recent G7 meetings discussed how to tax multinational conglomerates. "But we haven't yet started to discuss social justice and security for digital nomads," she says.

Estonia has taken initial steps to address this gap. Citizens can apply for child support or pensions digitally, and it has set up a global Estonian school for children living outside of the country.

"But even we are very far from providing 100 per cent of the supporting services for global living and working and travelling citizens, because we do not have an international framework in place," she shares.
How to build trusted digital services

One of the biggest security challenges facing governments today is building trusted digital services, says Kaljulaid. Countries need to prepare today's tech for tomorrow's threats.

For instance, quantum computing would make it much easier to hack the type of encryptions we have today. "All our digital IDs in the post quantum era would be very easy to break into," she points out.

"All our digital IDs in the post quantum era would be very easy to break into."

Estonia is currently thinking about how to adapt its digital ID system - the most advanced in the world - to guard against quantum threats. This is a crucial responsibility for the government, Kaljulaid stresses. "No Amazon, no Google can issue your passport or a safe digital ID."
Digital embassies and data sovereignty

Estonia has also moved to protect its databases. It set up the world's first data embassy in Luxembourg, which houses copies of critical data outside of the country's borders.

"We have to have some backups outside of your physical region that even if there's a major natural disaster or if you have a hostile neighbour, you need to restore a certain status quo," former CIO of the Estonian Government Taavi Kotka told GovInsider.

This may seem at odds with the idea of data sovereignty, however. Some other countries are setting up regulations to make sure data is kept within the country, so it's easier to manage security.

But this ultimately stunts growth, Kaljulaid says. "Even if we are creating a European cloud, we need the opportunity for people from outside of the European Union, when they are not anonymous, to approach data they need for their work," she explains.

Otherwise, countries will be limited only to home-grown designers and developers. "You will kill the global services market."

"We need to be really careful in making sure that data is kept in a safe format, but at the same time, it's not limiting the development," she adds.
Next steps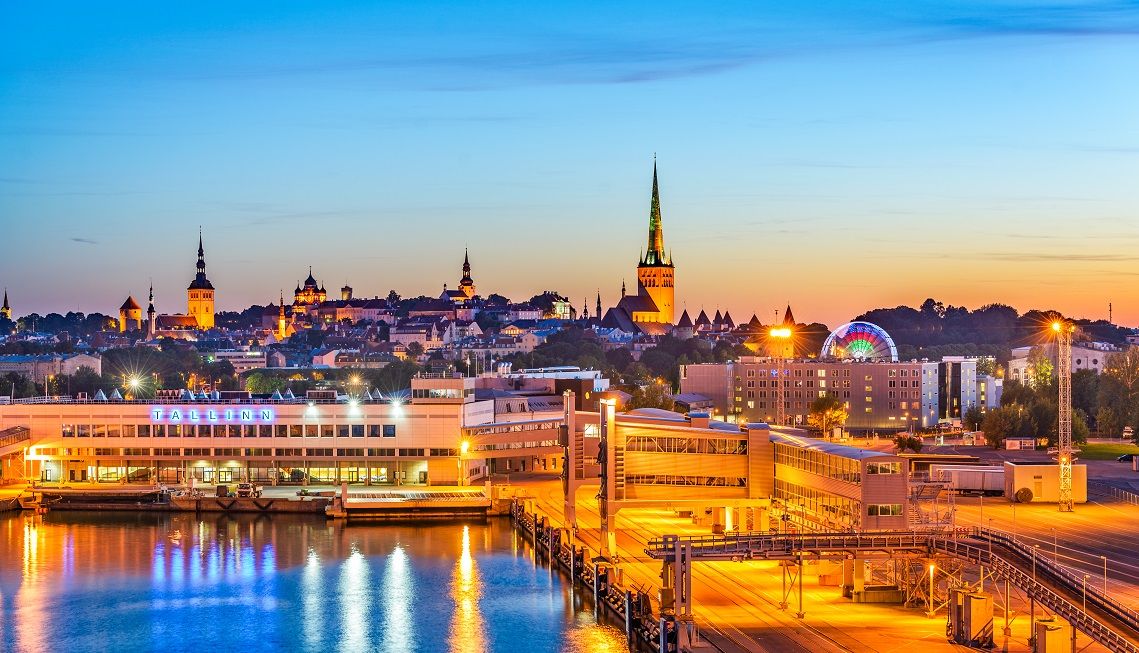 Laying the path for a safe, connected future world marks the focus of the Tallinn Digital Summit taking place in September this year. The Summit will bring together international leaders to discuss how the world can build trusted connectivity.

Infrastructure will be a big part of this. "We say connectivity and not digital connections because we mean also roads and pipelines," says Kaljulaid. "They all have a digital component nowadays."

Estonia will offer itself as a testbed for projects to build trusted connectivity. "We have identified about 90 infrastructure projects and programmes," she shares. These will aim to "build smart connections right from the beginning", rather than having to upgrade them afterwards, she says.

Kaljulaid is particularly optimistic about the opportunities to work with Singapore. Both are small countries advanced in tech and trade, she notes. "We have a very common interest to promote the rules based world order" which will ensure "long term safe opportunities for development for a digital world."

Estonia's e-government is running ahead, and it's already looking round the next bend to prepare for its next phase. The path forward for one of the world's leading digital nations is clear: expand online public services, adapt for future advanced cyber threats and build trusted digital tools.

Featured image by Mueller / Munich Security Conference - CC BY 3.0 DE.