What does it take to build a government superapp?
Superapps have the potential to make government services more convenient, streamlined and personalised for citizens. But what goes into building one? We speak with the government officials and industry experts behind some of Asia's most prominent superapps to find out.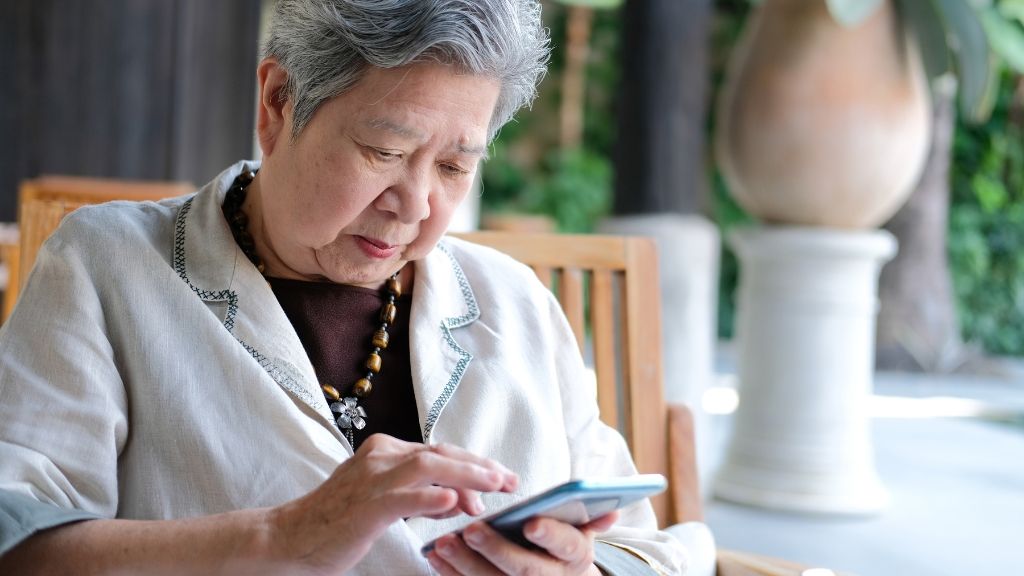 Government superapps like Singapore's LifeSG provide services that support citizens in their journey from beginning until the end of life, all on a single platform. Image: Canva
One platform playing home to numerous applications, to serve millions – this is, in short, what a superapp is.
The appeal? Increased convenience for users, better data collection and analytics, and improved user experience – benefits that governments look for when they deliver citizen services.
In the past, attempts to digitalise government services have drawn criticism that the sheer number of siloed applications for different services is redundant and unnecessarily complex. But superapps may prove to be a solution.
Most recently, the Philippine government announced their plans to launch the eGov Super App, a one-stop platform for Filipino citizens to access national and local government services. Currently, citizens need to access around 175 government websites to access online services.
In Singapore, citizens can register for their child's birth, make end-of-life plans, pay parking fines and more all through the nation's LifeSG platform. Likewise, India has a similar app called Unified Mobile Application for New-age Governance, or UMANG, which provides over twenty thousand government services delivered by over 300 government departments.
But what exactly does it take to build a platform that can serve millions of citizens? And how can governments make sure that these superapps set out to do what they intended: make lives easier? GovInsider speaks with government leaders involved in the development of superapps as well as Grab, a prominent superapp platform in Southeast Asia, to find out.
The birth of superapps: Solving user problems
Today, Grab is one of Southeast Asia's leading superapps, but that was never the company's goal when it first started out as a ride-hailing application back in 2012. Rather, the intention was to solve real, everyday problems for Southeast Asia, a company spokesperson told GovInsider.
The platform initially started as a ride-hailing platform to resolve the issue of public transport safety for women in Malaysia, they explained. Over time, they realised that the ride-hailing drivers they were working with needed a secure way to receive payments, thus leading to the launch of their payment service GrabPay. They then built GrabMaps, a mapping service, as a way to provide a more efficient and reliable mapping service for their partners.
"Our focus on solving one problem after another, and finding synergies and efficiencies between the products and features we have already built to identify new use cases led us to become a leading superapp in Southeast Asia," the spokesperson said.
But unlike the private sector, government apps tend to be less frequently used, according to Gabriyel Wong, Director (Moments of Life) at the Government Technology Agency of Singapore (GovTech). GovTech is the agency behind Singapore's LifeSG superapp, which has had more than 1.5 million downloads to date.
For their superapp to successfully service citizens, GovTech thus had to carefully curate relevant government services to "help citizens during their key moments of life and the in-betweens", Wong told GovInsider.
For instance, citizens are able to use LifeSG for government services from registering the birth of their child to end-of-life planning. Additionally, having multiple government services on a single platform has made delivering such services much more efficient.
In the past, Wong explained that new parents would have to spend at least an hour on birth registration, setting up a child savings account, and applying for relevant government grants through different agency platforms. With LifeSG, the process has now been shortened to a mere 15 minutes.
Currently, LifeSG is home to over 400 government services, with more to come. "We are always looking to onboard service journeys that are intuitive to citizens," Wong says.
Elsewhere, India's UMANG superapp currently serves more than 50 million users, with numbers having tripled in the past couple of years. Like LifeSG, UMANG enables citizens to easily access government services provided by different government agencies through a single platform. Services include application for passports and driving licences, payment for utility bills and the purchase of transport passes.
The UMANG app is able to provide personalised recommendations to citizens based on their demographic profile, says Abhishek Singh, the President and CEO of India's National e-Governance Division (NeGD).
He gave an example of a citizen who can potentially qualify for both a food subsidy and health insurance scheme, but who may not have applied for them yet. The UMANG app is then able to provide a recommendation that they can do so.
A similar feature is also provided by Singapore's LifeSG, where individuals on the platform will have a personalised view of their government benefits such as credits for upskilling.
A whole-of-government approach
One of the biggest challenges in building a superapp is that it needs to be a whole-of-government approach, Singh says.
"When we try to ensure that the services of different departments are made available on one platform, that requires a lot of effort that requires explaining to them," he explains. Oftentimes, Singh says that different government agencies tend to work in silos and have different data standards.
But for a superapp to succeed, the NeGD team had to explain to the agencies why it is important for them to cooperate to better serve citizens. To this point, Singh says that a crucial ingredient for success is the need for clear leadership. In particular, he highlighted how Prime Minister Narendra Modi has emphasised the need to make lives easier for citizens through technology with the Digital India plan.
Similar sentiments were shared by Wong, who said that developing a product like LifeSG which consolidates government services across different agencies requires tight coordination, not just on the digital front but with agencies' ground-level operations as well.
To address the problem, GovTech had to establish workflows and processes with their partner agencies to ensure citizens' needs do not fall through the cracks, he says. These efforts were helped by the Singapore Government Tech Stack, a set of digital tools that streamlines and simplifies the application development process. Through the Tech Stack, government agencies can reuse code across the whole-of-government, allowing them to build digital applications more quickly.
Finally, Singh emphasises the need to protect citizen data. While India's data privacy protection act is still in the works, Singh highlights that the NeGD takes on a consent-based approach currently. This involves seeking citizens' consent before the offering or delivery of any service.
"We clearly mention what information we are taking and for what purpose that will be used," he explains.
Designing for inclusion
"The other challenge is retrofitting the government's digitalisation movement to meet the needs of the less tech-savvy segment of the population, where there is inherent resistance to change," Wong says.
One such demographic group is the elderly. To make the LifeSG app more accessible for them, GovTech designed the app such that seniors aged 60 and above will have access to added translation features for select content and features on the app. The content is translated to Singapore's four official languages, English, Chinese, Malay and Tamil, Wong explains.
This is helpful as a large proportion of the elderly population may not be fluent in the nation's lingua franca of English.
Likewise, for India, the goal is to have all government services accessible through voice command in all the Indian languages, Singh says. This is similar to Estonia's Bürokratt, which enables citizens to access all government services through voice-based interaction – dubbed the "Siri of digital public services".
The LifeSG team works closely with on-the-ground volunteers on a regular basis to train and engage seniors at roadshows in setting up the app, Wong adds.
For citizens who may not be as tech-savvy, GovTech partners with ServiceSG, which offers citizens the option of getting help through a network of physical service centres scattered across the island state. "Each of these centres offers citizens the convenience of accessing over 400 services from more than 20 government agencies in one location," Wong explains.
The platform design and user interface is also important to create an accessible platform. For instance, Grab's 2021 ESG report highlighted how it improved the colour contrast of its application to ensure visually impaired consumers can more easily navigate the app.
Both Grab and Wong highlighted the importance of understanding their users and iterating the design of the platform to meet the evolving needs of users. GovTech does so by collecting user feedback from members of the public and citizen participation platforms, while Grab often conducts in-depth user interviews.
Read also: Introducing the database that can help governments develop reliable superapps
Keen to find out more about government superapps? Join our upcoming webinar titled 'Government superapps: Potential, pitfalls and pathways' happening on 9 May 2023, as part of our flagship event GovInsider Live - ASEAN!
Register here
.