Singapore's Centre for Strategic Infocomm Technologies and Google Cloud partner to trial sovereign cloud solution
The defence technology agency is piloting a fully isolated sovereign cloud solution with Google Cloud to tap on cutting-edge data and AI services without sacrificing security, said Darren Teo, Chief Executive, Centre for Strategic Infocomm Technologies, at a recent press conference.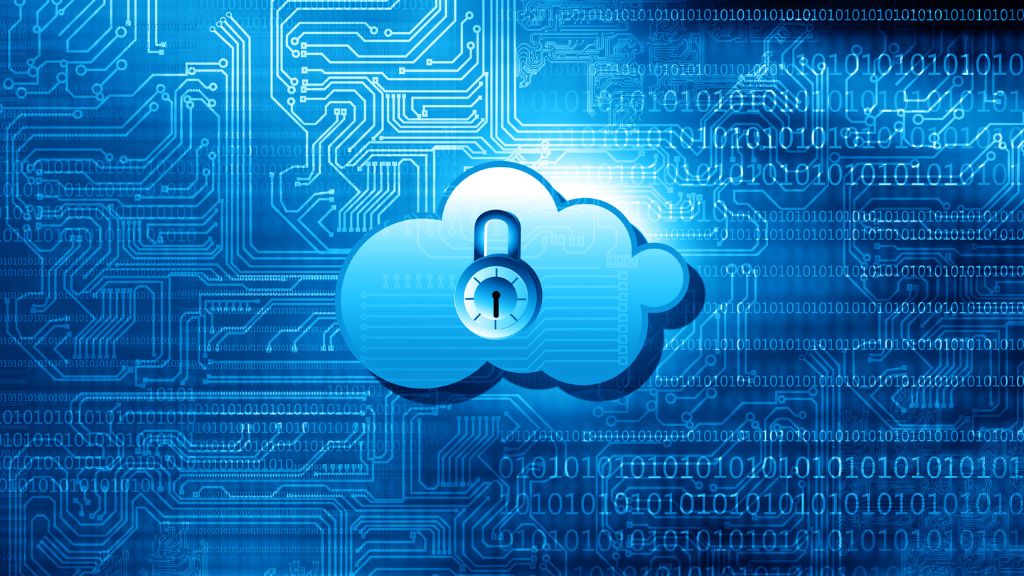 Singapore's Centre for Strategic Infocomm Technologies partners with Google Cloud to pilot a fully isolated cloud platform with access to cutting edge AI and data services. Image: Canva
Singapore's Centre for Strategic Infocomm Technologies (CSIT) will be partnering with Google Cloud to pilot Google Distributed Cloud (GDC) Hosted, a fully isolated private cloud, to help the defence technology agency accelerate its AI efforts in tackling defence and security needs.
The solution enables organisations to operate within an isolated cloud platform with no connection with the public cloud or the Internet. This means that agencies can run high workloads with all the benefits of cloud, such as flexibility and scale, while keeping sensitive data securely isolated.
"CSIT develops digital capabilities for defence and security, such as in cyber defence. The collaboration with Google Cloud on GDC Hosted allows us to tap on its expertise in data management, cloud technologies, and AI while keeping sensitive data secure," said Darren Teo, Chief Executive, Centre for Strategic Infocomm Technologies, in a press release on 17 November.
Hyper-disconnected: A fully air-gapped solution
Through GDC Hosted, CSIT will be able to access Google Cloud's AI and data services, such as Vertex AI, in a fully isolated environment. Such services are traditionally only accessible on the public cloud, highlighted Teo in a press conference announcing the pilot.
"As we become more hyper-connected, the need for hyper-disconnected services is increasing, especially when you have extremely sensitive information that needs fully air-gapped services," said Mitesh Agarwal, Managing Director, Technology and Solutions, Asia Pacific, Google Cloud.
When it comes to defence, this can include running training simulations, deploying vision AI systems to analyse the condition of battle equipment in the field, analysing sensitive datasets, or translating sensitive phone conversations in real time, he shared.
Teo also explained that automation and artificial intelligence are necessary for CSIT to sift through large amounts of data to detect malicious activities, and the team aims to use GDC Hosted to store and analyse such data, he said.
This will allow CSIT analysts to focus on more complex analysis and get ahead of cyber threat actors, rather than focusing on mundane data processing work, he said.
CSIT will retain total operational control over all data and software, and will access Google Cloud's pre-trained AI models through secure hardware. The agency has also worked with Google to customise the solution to meet their stringent requirements, said Teo.
Such services can also be beneficial for industries that deal with sensitive data, such as healthcare providers, financial services, and other highly regulated industries.
Meeting stringent digital sovereignty requirements
What sets this partnership apart is its focus on all three aspects of digital sovereignty – data sovereignty, software sovereignty, and operational sovereignty, said Agarwal.
First, Google will be unable to access any data hosted through GDC Hosted and all such data will be hosted in Singapore. Next, there is no dependency on proprietary Google software, as GDC Hosted is built on open-source technology.
The use of open source also supports operational sovereignty as developers will not need to learn new systems. Instead, they can tap on existing expertise in leading open-source components to operate GDC Hosted.
Open source can support government leaders in having full oversight of their software stack and remain independent of providers, Vincent Caldeira, Chief Technology Officer, APAC of enterprise open-source software provider, Red Hat told GovInsider previously.
Google has just announced that customers in Singapore can now store data at-rest, or data not in use, locally even when using generative AI tools through Vertex AI. Generative AI workloads require high compute power and this new offering allows users to store such data in Singapore for the first time – critical for sensitive data.
The Singapore government has been embracing generative AI tools through Vertex AI, GovInsider reported previously. Vertex AI enables agencies access to both Google-trained models, open-source models such as Meta's Llama-2, and third-party models like Anthropic's Claude 2 through its Model Garden.
The country's Smart Nation and Digital Government Group (SNDGG) has also deployed dedicated cloud infrastructure services through Amazon Web Services to run more sensitive workloads.